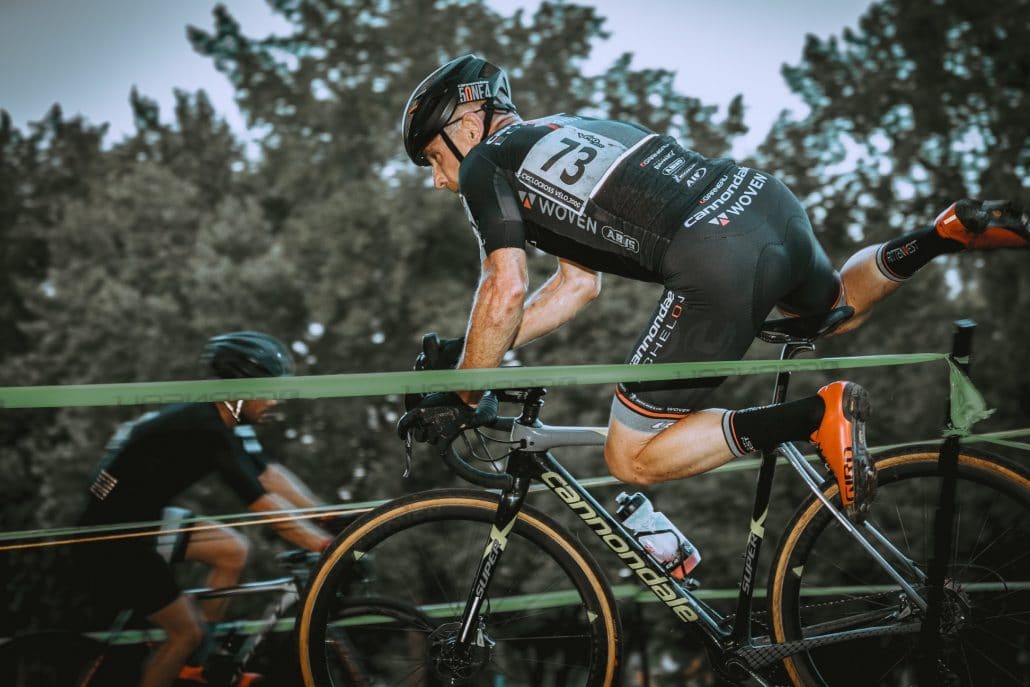 Photos by Mathieu Charruau
The new cyclocross season has kicked off and we're pleased to be supporting our teams of winter heroes – on both sides of the pond — for another year of exciting off-road racing.
The popularity of cyclocross racing has been growing for several years and the growth in adventure and gravel riding is only adding to the interest. For youngsters, cyclocross racing is the most accessible and safest form of cycle sport and the list of road cycling champions with a background in 'cross is endless (Peter Sagan, Julian Alaphilippe, Marianne Vos, and many others).
We are pleased to support two teams this winter – with 4iiii PRECISION Powermeters and Viiiiva Heart rate monitors – as they represent at all levels of the sport from local and provincial level up to national and also world level. Among the 4iiii-supported cyclocross riders is a reigning UCI World Masters Champion. Cyclocross riders are cycling's tough folks who compete right through the challenging conditions of winter and really put their equipment and determination to the test.
Our Teams Racing in Canada and the UK
Cannondale Echelon is a fifteen-strong masters racing team based in Montreal, four of whom will start another cyclocross season after racing through the summer and in the support races of the recent road World Tour races in Canada.
In the UK, we are supporting the CYCLOCROSSRIDER.com Race Team for the second successive season. The team have eleven riders and is built on the admirable principle of supporting five young riders who combine their racing with academic studies. The team, largely based in the northern counties of Yorkshire and Lancashire, has expanded this year and also signed a World Masters Champion. Nicola Davies became World age-group champion in Belgium last season and will race in the specially designed rainbow stripes of a world champion complete with 4iiii logos.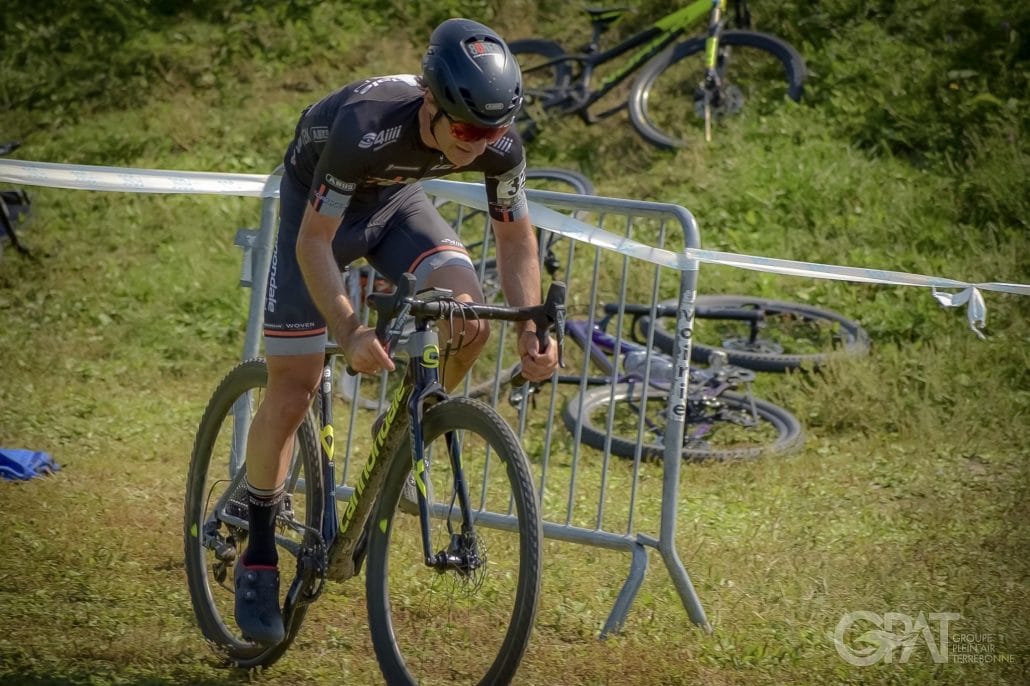 The Right Equipment
As well as remaining dedicated and determined through the hardest time of the year, the cyclocross racer needs to choose the right equipment which is reliable enough to survive the harshest conditions. There is no need to doubt that your 4iiii Powermeter will not take you right through your winter riding because with the help of our cyclocross teams we are able to ensure that all our products are winter-proof and accurate whatever the conditions.
Ted Sarmiento (co-manager of the CYCLOCROSSRIDER.com Race Team) put the 4iiii PRECISION Powermeter to a full test – right through a demanding British cyclocross season – and you can read his review here.
Cyclocross at the World Level
This season the UCI World Cup will be contested over nine rounds and once again started in the USA with two races in September. Dutchman Mathieu van der Poel and Belgian Sanne Cant are the defending World Cup title holders. Last season at least 19 nations were represented in world level cyclocross, confirming that the sport is continuing to expand beyond its traditional heartland of northern Europe.
In early November the Pan-American Championships will come to Midland, Ontario, Canada. The following weekend Peterborough, Ontario hosts the Canadian National Championships.
UCI World Cup 2018-19
23.09.2018 Waterloo, Wisconsin, USA.
29.09.2018 Iowa City, Iowa, USA.
21.10.2018 Bern, Switzerland.
17.11.2018 Tabor, Czech Republic.
25.11.2018 Koksijde, Belgium.
23.12.2018 Namur, Belgium.
26.12.2018 Heusden-Zolder.
20.01.2019 Pont-Chateau, France.
27.01.2018 Hoogerheide, The Netherlands.
Major Championships 2018-19
03-04.11.2018 UEC European Championships, Rosmalen, The Netherlands.
03-04.11.2018 Pan-American Championships, Midland, Ontario, Canada.
30.11-01.12.2018 UCI World Masters Championships, Mol, Belgium.
02-03.02.2019 UCI World Championship, Bogense, Denmark.
National Championship Races for Cannondale Echelon p/b 4iiii and CYCLOCROSSRIDER.com Race Team
10.11.2018 Canadian National Championships, Peterborough, Ontario.
12-13.01.2019 British National Championships, Gravesend, Kent.
—
Konrad Manning is the editor of Cyclocrossrider.com, an independent web-zine with a particular, but not exclusive, focus on European Pro Cyclocross.