It's been a busy week at 4iiii and it included a terrific ride in the Rocky Mountains with Ray Maker of DCRainmaker.com. We enjoyed the views and golden larches around Lake Louise and Moraine Lake, and chatted about bikes and power meters. The perfect day for keen cyclists.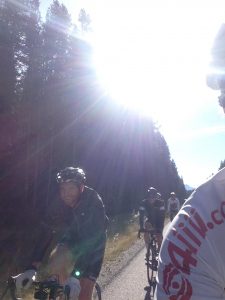 With the falls colors comes the approach of winter (at least up here), and gearing up for the indoor training season. This always means trainers and motivational tools like BKOOL, ZWIFT, TrainerRoad, and epic videos from The Sufferfest. It's also the season for the 2016 Outside Magazine Winter Buyers' Guide and we're pleased that PRECISION was featured as part of the indoor training section along with BKOOL.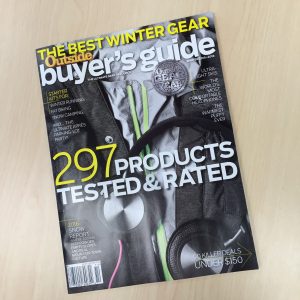 Regardless of the turning leaves, however, there are those of us who aren't quite ready to throw in the outdoor towel just yet and are still racing cross! If you are in the Calgary area, Dark Knight takes place at Canada Olympic Park on Saturday evening. It's always an entertaining family spectacle with night-time racing, flaming obstacles and costumes. Some of the 4iiii crew will be there getting our cross on, so come watch the fun.