By Bailey McKnight, 4iiii North American Channel Development Leader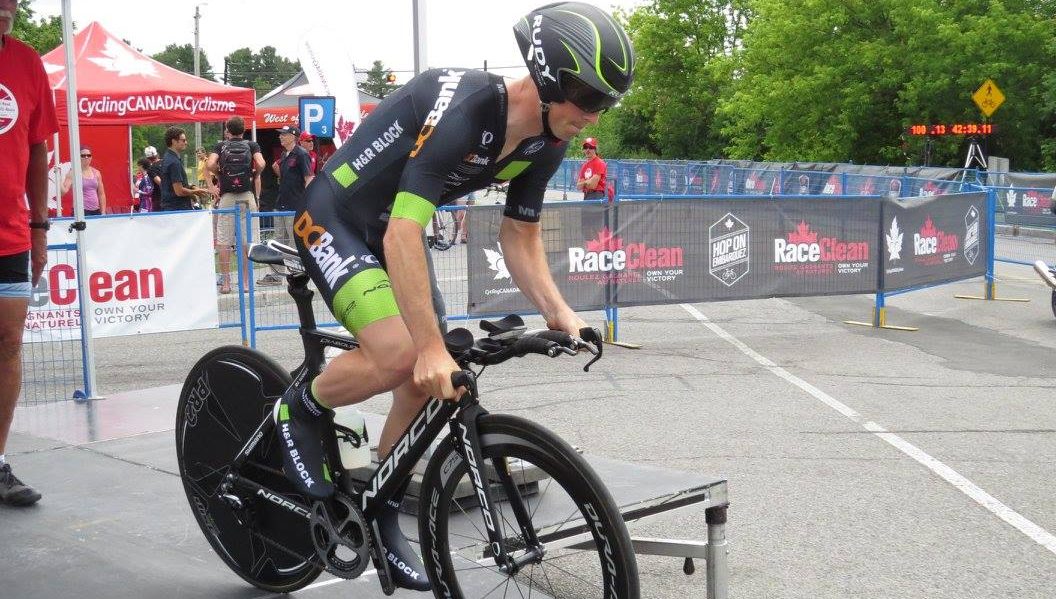 I was just 25 when I first contemplated giving up on pursuing my career in cycling. And that's when I received the call that would change my life, and bring me to a point where I truly felt like I had "made it."
But first, a bit of background.
People often ask me what drew me into cycling. I have a fond memory of watching Philippe Gilbert at the 2011 Liege-Bastogne Liege, watching him distance himself from the Schleck brothers in the closing kilometers on the steepest section of the course.
I remember seeing the crowd erupt as Philippe tossed his hands in the air on his home turf. He raised his bike above his head after the finish line, to the delight of his adoring fans. He had made an inhuman effort look effortless as he danced on the pedals and rocketed passed the two brothers.
I remember being mesmerized by the whole spectacle. The sheer volume of spectators lining the course over the last three kilometers. The commentators yelling at the top of their lungs in Flemish. The podium celebration with comically large hats and bottles of champagne. I turned off the TV with my mind made up; I wanted to become a cyclist. I wanted to take part in the incredible event I had just witnessed.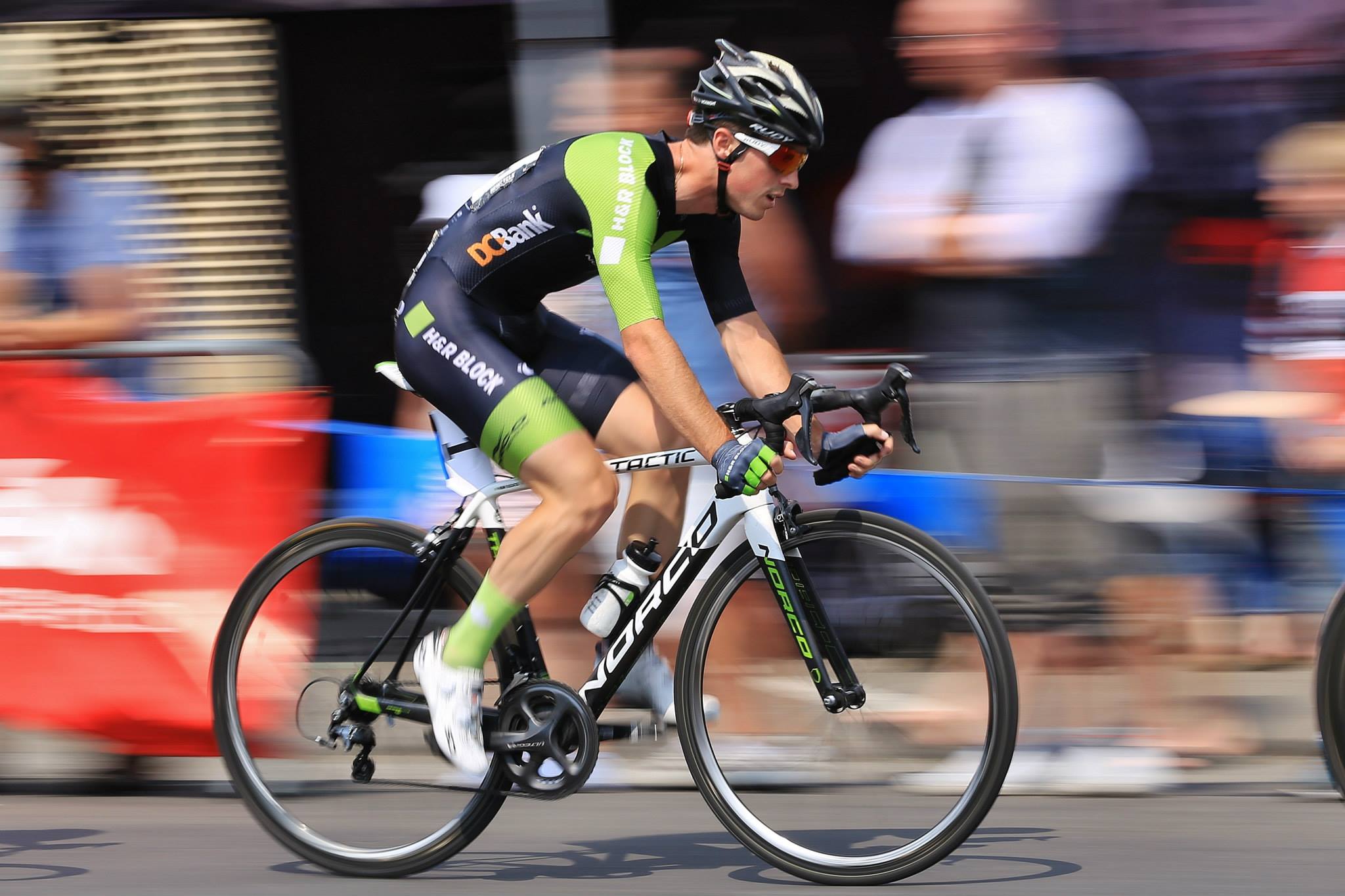 From Commuter to Elite Racer
My background in sports was vast. I never really excelled at one specific sport but loved doing them all. I was too small for hockey, not quick enough to land a running scholarship and lacked the coordination to excel in swimming.
I started riding a bike purely as a mode of transportation, but I started catching myself taking the long way home in order to get more time on the bike. I was introduced to the local racing scene and upgraded from Cat 5 to Cat 2 in a single season.
The hunger to find bigger an better races drew me outside of the province. My first "real" race experience left me in tears. I remember calling my parents after my first BC Superweek, sobbing. I had been dropped by the field for the fifth consecutive night. I hung in there and kept chipping away, splitting my time between my studies and training.
From Canada to Belgium, and Back Again
I turned 22 and realized that everyone racing at a higher level than me was committing 100% of their time to the sport. In the same month that I decided I would take a semester off to focus on training, I was invited by Cycling Canada to go to Belgium and experience European racing.
It's hard to explain European racing culture to someone that hasn't experienced it first hand. We would show up to a Tuesday night Kermesse and there would be 220 people on the start line. The field would be a mix of ex-pros, promising young amateurs and middle-aged men that I am convinced had ingested every illegal stimulant on the banned substance list. The gun would go off and it would be an all-out war for 2 hours. It was the equivalent of learning how to swim by being thrown into the deep end.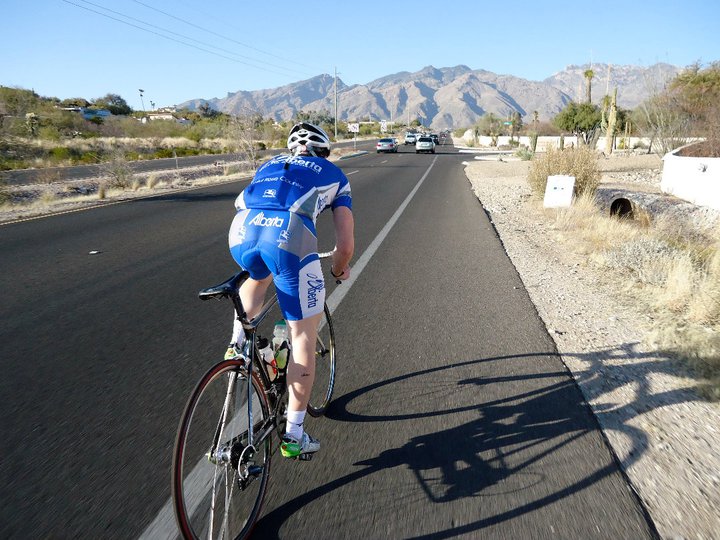 I came back to Canada with a fresh perspective on racing. I learned how to move up efficiently in large pelotons, how to fuel during a 180 km cobbled race, how to layer up to stay dry when it was pouring rain and three degrees.
I raced for an amazing amateur program based in Vancouver called Trek Red Truck Racing. The program allowed young racers to attend some of the best races in North America to demonstrate we were worthy of a pro contract. We would spend six months of the year on the road, battling it out against guys with way more experience and support. I kept my head down for three seasons and worked day-in and day-out to try to turn the heads of team directors at the Continental level.
A Career at a Turning Point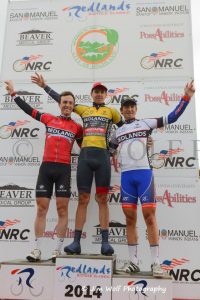 As I mentioned, I had just turned 25 and was contemplating giving up on pursuing a career in cycling. As I was pondering my next steps, I received a call from Mark Ernsting, the director of H&R Block Pro Cycling. He explained that he was putting together a Canadian team that would compete in some of North America's biggest stage races. It didn't take me long to sign the contract and pack my bags. For the next two years, I would get to experience some of the coolest races you can do in North America. We would travel from Vancouver to Philly to New York and Quebec.
My "pinch me" moment came at the 2015 Tour of Alberta where I slotted in beside Frank Schleck. All I could think about was the 2011 Liege-Bastogne-Liege. The TV helicopter hovered above and I felt as though I had finally made it to a level I could be proud of.
My eyes were always set on making it to the World Tour but I soon realized that it took a very special type of athlete to make it to the top.
The thing they don't tell you about professional sport is that in order to be successful, you have to live a very self-absorbed lifestyle. Each decision you make in a day revolves around success on the bike. Every meal, workout and recovery session centers around your needs and training schedule. For the first time in my life, I wasn't sure I was ready to go down a road that required me to be so self-absorbed to do my job well.
In my next article, I'll tell the story of the later parts of my pro cycling career how I transitioned away from the pro ranks. Then I'll follow that up with more detail as to how I came to work in the industry that I love, here at 4iiii.
(To be continued)