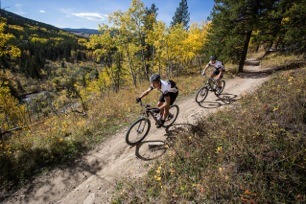 Name: Troy Delfs
Hometown:  Bragg Creek, Alberta, Canada
Profession: Cycling Coach – Momentum Cycling
PRECISION user since: 2016 
To what cycling tribe do you belong?
I cross the tribal lines from Mountain to Road to Fat Biking to Track (in a previous life). My favourite cycling discipline is usually dependant on the bike that I am on at any given moment.
When and how did you get into serious biking?
In Edmonton, Alberta in 1993. I bought my first mountain bike and have never looked back since.
Why do you bike?
Cycling is one of those things that defines me. It is thrilling, punishing, fun and challenging all at the same time. It is the best way I know to connect me to nature, friends and even to myself.
What's your current bike set up and technology?
Multiple bikes and setups but my Scott Spark and Scott Foil are equipped with 4iiii PRECISION powermeters and a Garmin Edge 520.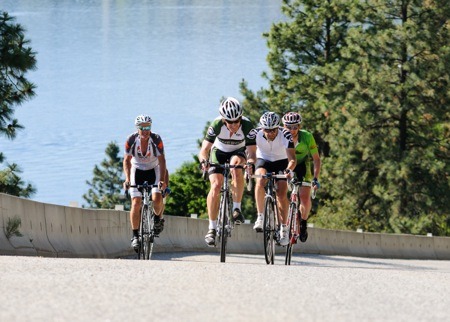 When and why did you start thinking about adding a power meter to your set of tools?
I have wanted to have a power meter on my bike for the past 15+ years however it has always been too difficult to justify the cost. With 4iiii, I was able to outfit two of my bikes with PRECISION at a fraction of the cost I would have spent on other meters on the market.
How do you use power data?
As an athlete and as a coach, power data is critical for me to prescribe training zones and to do post ride/race analysis to determine how well my athletes are performing. Power data highlights both a riders' strengths and weaknesses on certain terrains and in various conditions. This data is also critical to monitor an athlete's overall progression between training cycles and can be used to determine if an athlete is in risk of overtraining.
How has riding with a power meter changed how you ride and your fitness level?
It's always motivating to post high peak and average power meters during a ride or even just segments of rides (It's great for KOM hunting on Strava). Watching your watts provides instant and accurate feedback to your effort loads vs heart rate which is slow to respond and can be affected by so many other variables.
What's your favourite drill/workout involving power?
Sprinting and short hard climbs on my road or MTN bike. I love to see how high I can peak my power and for how long I can hold big numbers.  Looking at high Watts makes the anaerobic pain more bearable.
What do you know now that you wish you had known in the past about effective cycling training?
Training is all about balancing hard effort and quality rest. Make each work-out count by putting in good solid efforts (crank out those watts!) and balancing that with sufficient and timely rest and recovery.
Do you have a favourite ride?
So many great rides all around the world (Maui, Tuscany, Oregon) but I must say that there is no place like home. Bragg Creek, Alberta has world-class road and mountain biking and it's all right in my back yard.
What is your next big riding challenge?
To do a multiple of Western Canadian road and mountain bike races including TransRockies Single Track 6 and the Alberta Provincial Road Race championships. For the athletes that I coach, I hope to help them attain their personal goals by training smart and preparing well for their multitude of events.