A 4iiii employee profile with Jerold Hoshowatiuk, Customer Experience Specialist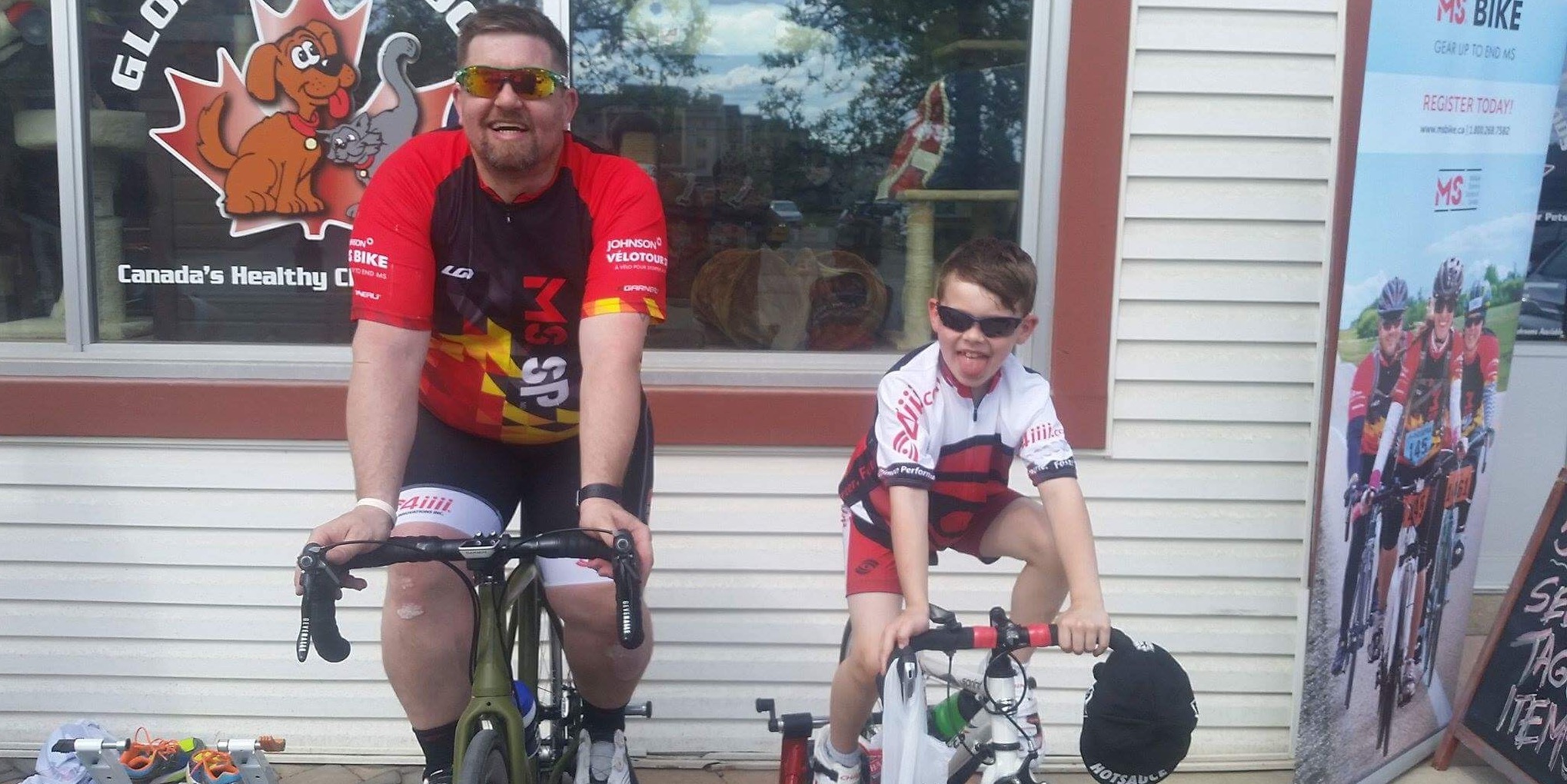 This is the story of how Jerold from our customer service team became a tester in our labs and rediscovered himself as an athlete. This year, Jerold has embraced training with power, has participated in a number of events, lost over 120 lbs, and has set goals for where he'd like to take his training. We'll follow his progress in a series of updates this year.
My love of riding
I love how riding makes me feel. I know it sounds cliche but when I ride, I forget about everything. I don't care about anything except feeling free. When I ride it's just me, pushing me, wanting to be a better version of me.
My history of training with power
I started training with power when I was asked to be a test rider at 4iiii Innovations. Right away it turned into a competition: we kept a running tally of the maximum power that we would hit during our sprints. I peaked at over 1600W and was proud to see my name at the top of the list for a long time.
Testing was fun and hard. We spent a lot of hours in a room with some of the smartest people I have ever met. They would push us and the equipment to the edge of what we were capable of. One time, I was on the fourth or fifth interval, and I cracked—I was face deep in a garbage pail. One of the techs helped me get back on my feet. Another, who was in charge of data collection, gave me a snack bar and a bottle of water and asked me to go again… I wasn't finished. Believe it or not, this is a fond memory and I'm sure a lot of other athletes can relate.
The Tour of Sufferlandria, a true test of strength and resolve
This winter I took part on the Tour of Sufferlandria, a virtual tour consisting of trainer workouts, hosted by The Sufferfest. It was fun and not fun at the same time. Riding the stages were really tough but I worked through it. Each day, I had it planned to ride and I did. Some were harder than others, but that doesn't mean that any of the stages were easy. There is a Facebook group for ToS and people from all around the world encouraging each other. We came up with the idea of making a video of myself and Martin, another 4iiii staffer, riding one of the stages outside, in -30C weather here in Cochrane. That was a lot of fun for us, but recovering was harder than I bargained for. I don't recommend it.
A return to cycling, and training with focus
2018 is kind of a return to cycling of sorts for me. I have always been a guy that struggled with weight. I love to eat! There was a time in my life, before working at 4iiii, that things just went off the edge and I managed to pack on enough that I tipped the scales at over 410 lbs! I was 38 and I was on the couch watching TV with all my snacks when I saw a show called "too fat for 40." That was my 'aha' moment.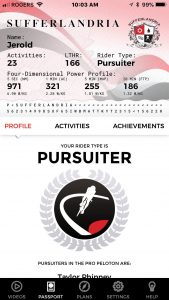 One major catalyst for getting back on track was meeting my buddy Dan. He owns a boutique bike shop in Cochrane and when I met him I was huge. We worked together to build a bike that would hold up under my weight. I pushed myself, I cried, and I tried, but I kept going on. My wife was amazing through this ordeal.
Fast forward to December 2017. My friends from work introduced me to The Sufferfest. I rode a few times and I started watching my food. My first 4DP Fitness test was brutal. The thing that was amazing was that my legs just seemed to remember how to do this. It fired a spark. I'm down over 120 lbs from my peak weight, and my power on the bike is returning in a big way. I feel better, I look better, and most of all I acknowledge that there's still work to do.
New life goals, events, and family fun
Some of my goals this year involve racing BMX again and being able to be on the track with my boys. Being on the track with them is amazing.
I am going to ride in my third MS Bike Tour this year as well. It's a great cause and I look forward to riding with my team, The MS Spokes People. As the year progresses, I'll add more events to my calendar and train to achieve goals.
The importance of training with power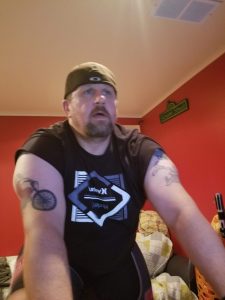 Training with power is key. I have always been a strong sprinter, but I don't always have the gas to hold the power that long. By having a power meter, I am able to measure my efforts, building them up to last longer. To train against that weakness. Using programs like Sufferfest and my PRECISION PRO powermeter enables me to train smarter—to get myself to where I am able to produce more power and hold it longer.
An enduring love for the bike
These days I feel really good being part of the bike industry. Working with so many great riders and teams, teaching my kids about how fun and awesome bike racing is—that's what makes me want to be better.
At this stage of my life, I like being able to throw my leg over the top tube, clip in and smash the watts with the younger kids on lunch rides. I may not be as fast as I once was, but I can feel myself returning to that former glory and I'm not done yet. Not by a long shot.
We'll continue to follow Jerold's progress and provide updates on his training and events. Have a training story you want to share with us? Leave us a comment or email Jerold directly at jerold@4iiii.com to share your story.