Historic Debut
Israel Start-Up Nation and their eight man roster will be riding with the dual-sided PRECISION PRO Powermeters and Viiiiva Heart Rate Monitors to help them reach their peak performance to reach the podium at the Tour de France.
"4iiii provides the world's lightest and most accurate power meters. Their heart rate monitor technology is trusted and popular in global cycling communities and their dedication and support to our team has been exceptional,'' says Jost Zevnik, Operations Manager of Israel Start-Up Nation."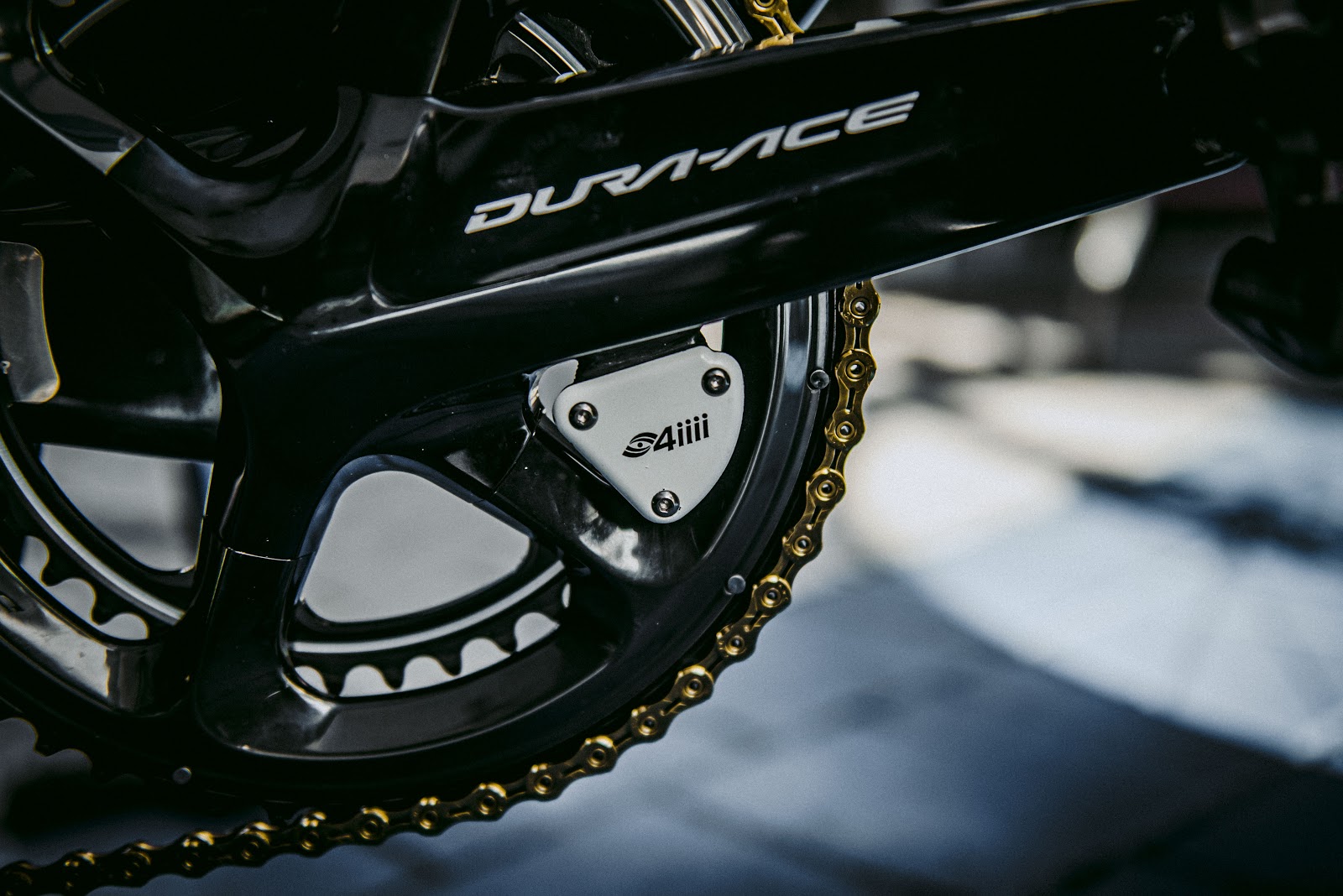 During Israel Start-Up Nation's Press Conference on Wednesday, August 26, 2020 they shared their excitement of taking on their very first Tour de France – and this year's edition is a great one!
Team co-owner Sylvan Adams: "This is a special moment for our Israel Start-up Nation team, as we embark on our first competition around 'la grande boucle' in cycling's biggest race. I'm looking forward to the journey and seeing the riders finish in grand style in Paris in three weeks."
The Team for Tour de France
Israel Start Up Nation has an exceptional group of athletes. The team consists of eight riders from six different countries – Dan Martin, Andre Greipel, Nils Politt, Hugo Hofstetter, Ben Hermans, Tom Van Asbroeck, Krists Neilands, and Guy Niv (the first Israeli to compete in the Tour de France).
Team co-owner Sylvan Adams called it, "A dream come true. We are here not to just ride along but to be seen. We will be in the mix in every stage!"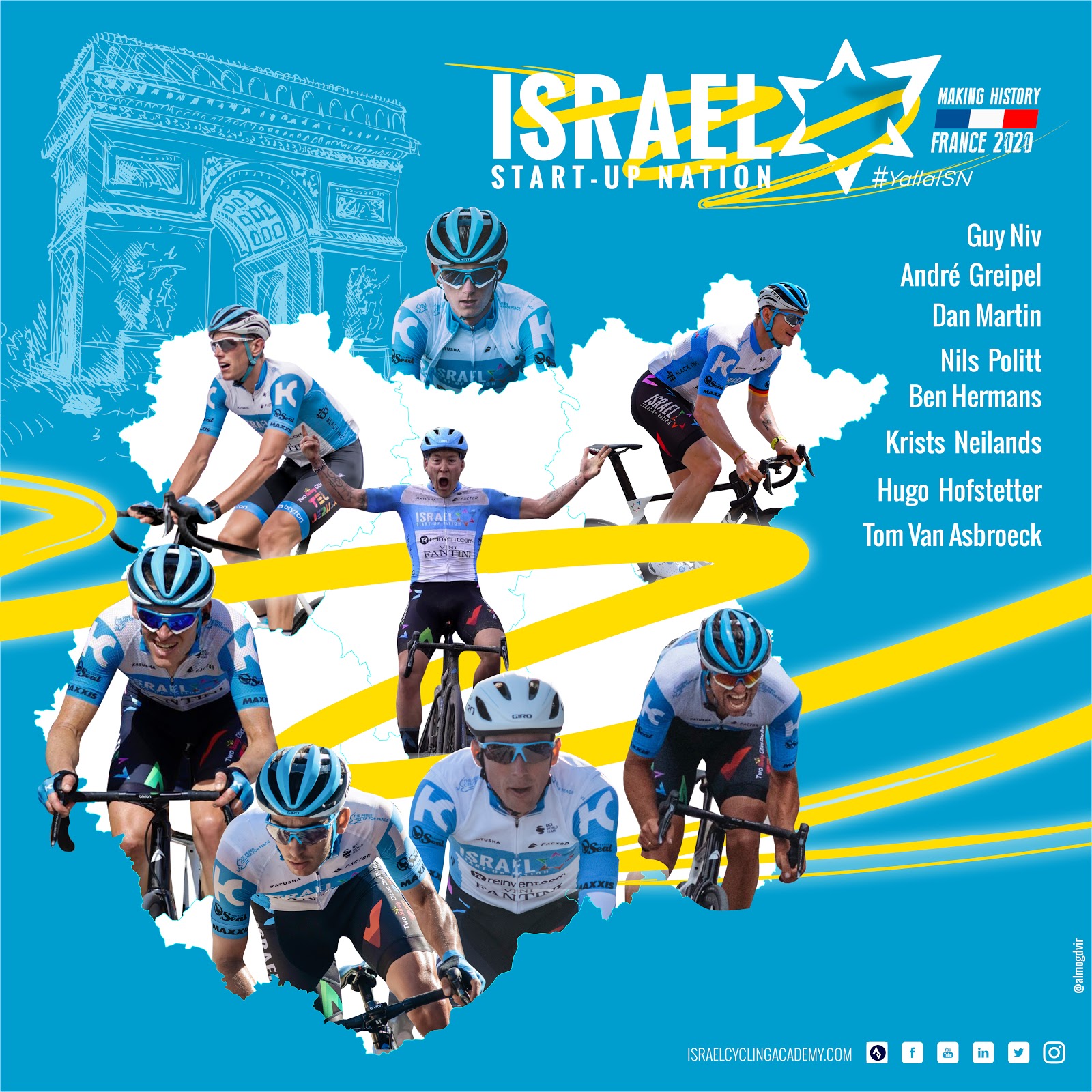 Team captain Dan Martin: "I'm truly grateful to the team for being so patient and allowing me the time to really assess my condition after the crash in the Dauphine. I expect to suffer through the first stages as I have missed a bit of training, but I am incredibly excited to use my experience in the race to help the team. Once I get back into the rhythm of racing I will look for opportunities to take a stage win."
Andre Greipel: "This will be a great celebration as the first Tour for the Israeli team and with the first Israeli rider. The team can be proud. But it will be a challenge!"
Guy Niv: "I am honored and privileged to represent my country and team in the biggest race in cycling and one of the greatest sporting events in the world. And to be the first Israeli to do so? It might sound like a cliché, but it's a dream come true.
What Does it Take to Ride in the World Tour?
We will be following Israel Start-Up Nation through every stage of the tour on our social media channels. We will be running a series of contests featuring Israel Start-Up Nation's riders and their power numbers – join us and test your power knowledge!